timeless homes for modern times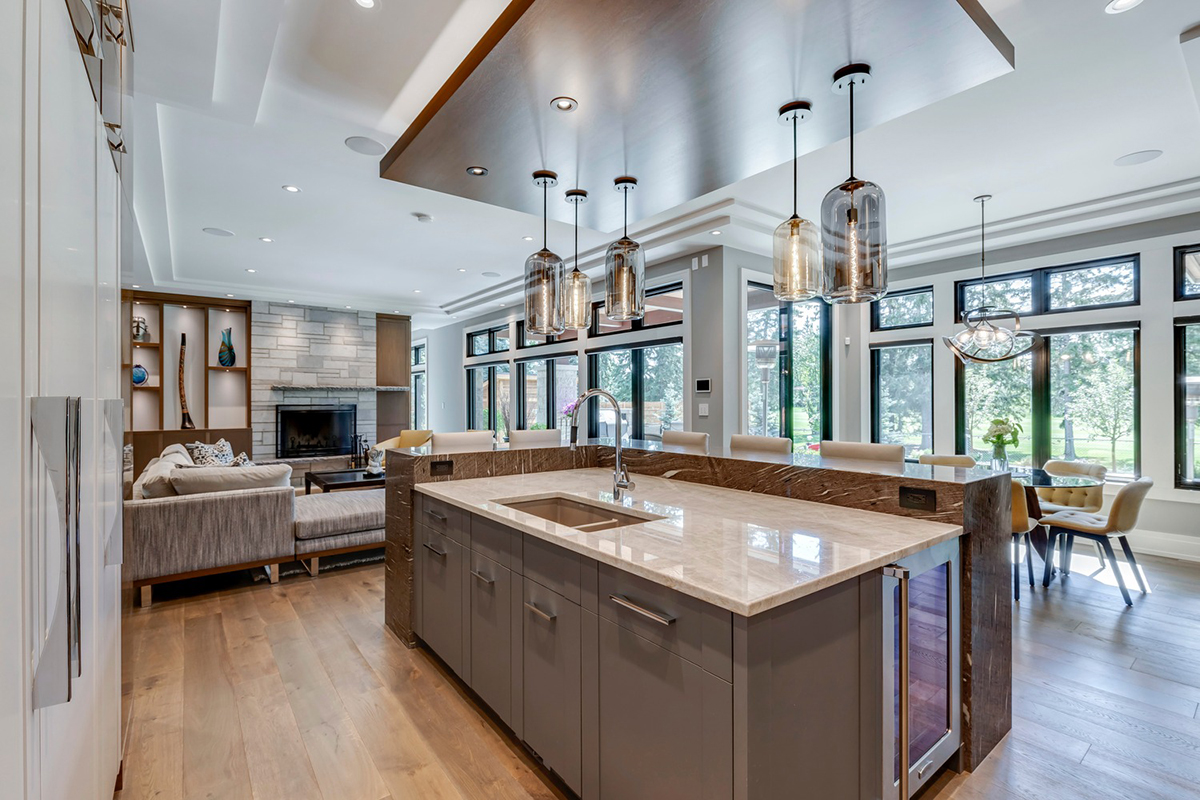 Bel-Aire 
We were in search of a new home in the inner city when we came across a Gallaghers spec home in Bel-Aire. It was our luck to see this home as it was being built and we could see the quality of workmanship that went into its construction. Meeting the Gallaghers and their tradespeople was also a benefit. We decided to build with Gallaghers Homes after meeting other small home builders. We sensed their integrity and pride after several meetings with Ed, Kelly and Tag. We were not disappointed. They listened to what we wanted and expected, delivering above and beyond. We would highly recommend Gallaghers Homes and would build with them again in the future. 
– Rosemarie and Michael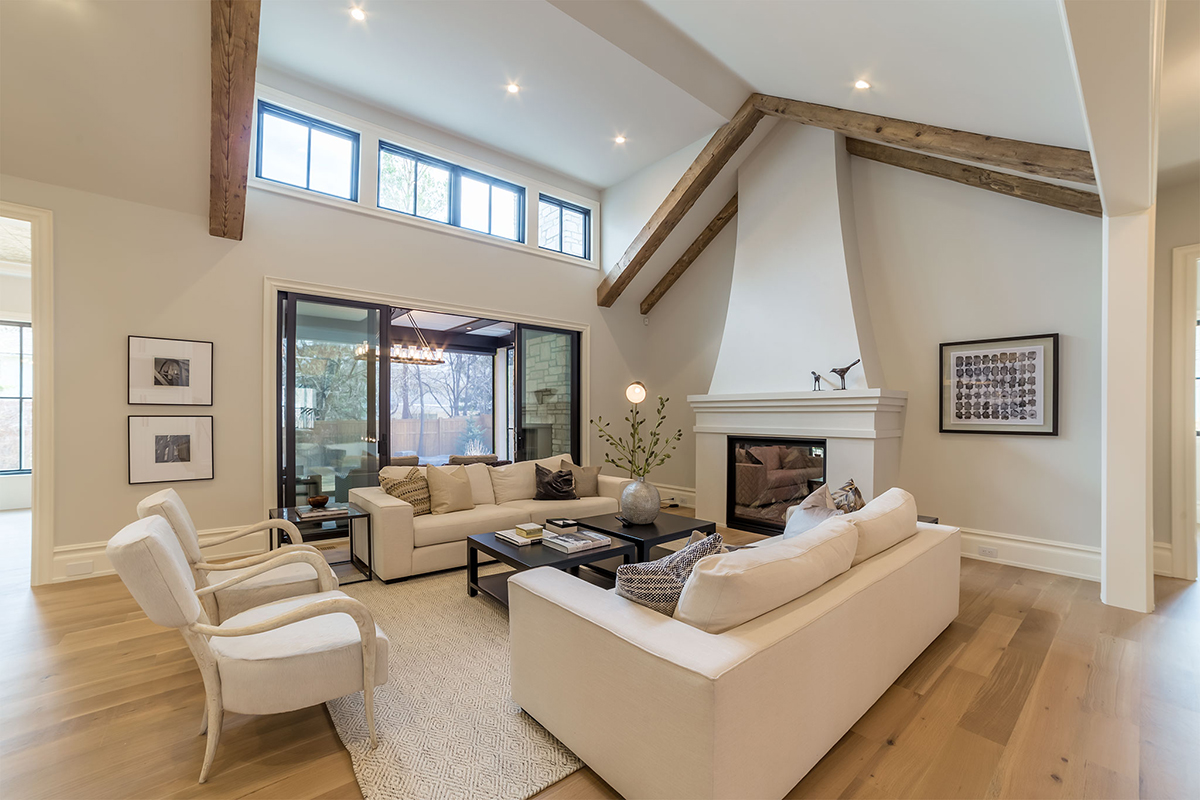 Willow Park Estates 
We are first time home builders and wanted a home that would transition us into the next chapter of our lives. Our choice of Gallaghers was a crucial, right decision in our house-building process. Gallaghers met, and indeed exceeded, our expectations throughout our build. They are a quality and experienced custom home builder that take pride in their work and truly care about their clients' expectations and aspirations. Tag and Kelly consistently demonstrated integrity and respect in their dealings with us and the subcontracted trades. Their strong working relationships with their quality trades were a notable critical success factor. We were consistently impressed that all of their trades took great pride and care in their work, and they delivered top quality workmanship. Throughout construction, Tag provided "hands-on" supervision on the site and attention to every detail. Gallaghers was effective and timely dealing with the inevitable periodic construction issues that arose. We were also pleased with the attention to construction-budget considerations: our project was very close to the estimated budget and we appreciated the transparency of costs over the course of the build.  Importantly, Gallaghers completed our house on time and  they effectively dealt with the time pressures which arose in the last few months of construction. Our building experience was positive and rewarding. Our beautiful new house reflects our vision and Gallaghers delivered admirably in making our dream come true!
– Nancy and Ken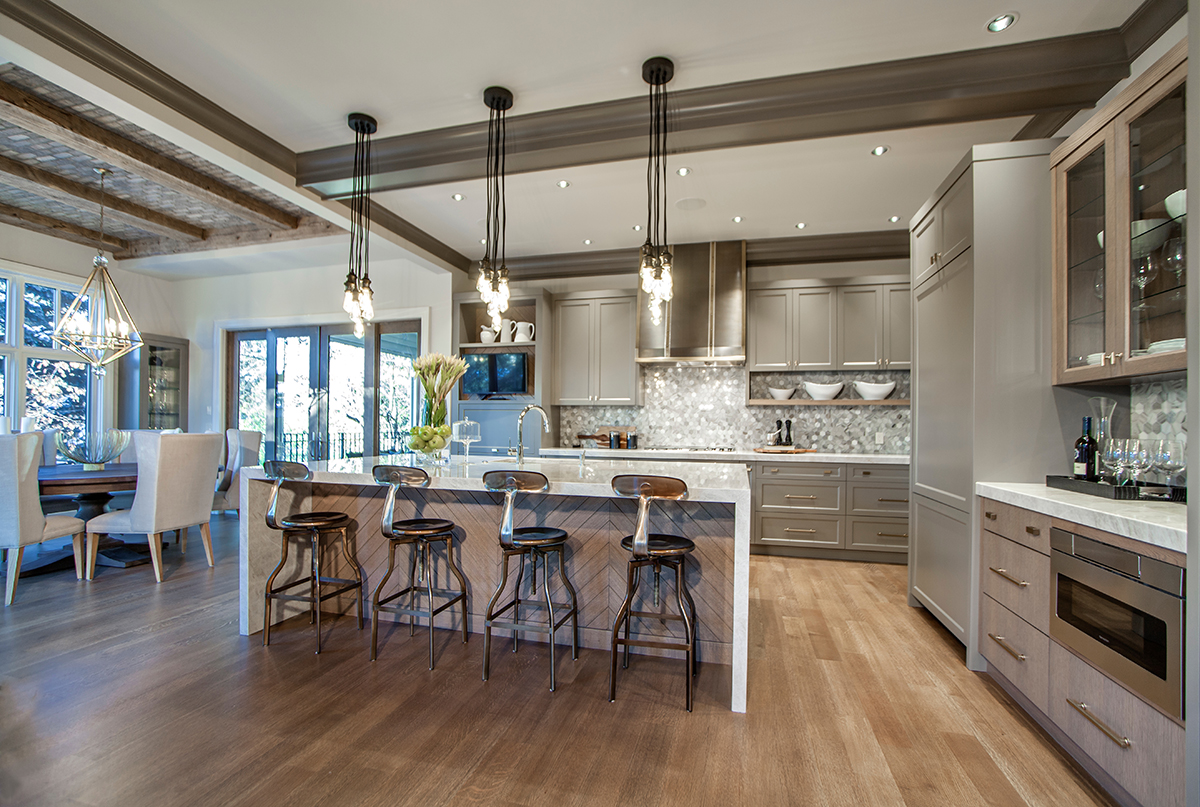 Varsity Estates 
Last winter we sold our family home; a much-loved home filled with years of happy memories. It was time to simplify our lifestyle. We bought a 40-year-old townhouse in need of extensive renovations and repairs. A dear and trusted friend recommended Gallaghers Homes. After seeking out a few references and pictures we met with Kelly and Tag Gallagher. Within a few weeks, the contract was as signed and the project began. 
This five-month renovation was seamless for us. The Gallaghers' Home team of contractors and trades were exceptionally skilled, polite, respectful and excellent listeners. Attention to detail and excellence were paramount. All of the businesses and suppliers that we dealt with spoke highly of this strong family business. Proudly, we moved into this very lovely, renovated new home and begin another journey. 
Thank you to Kelly and Tag, and everyone on the Gallaghers team. 
– Gail and Ken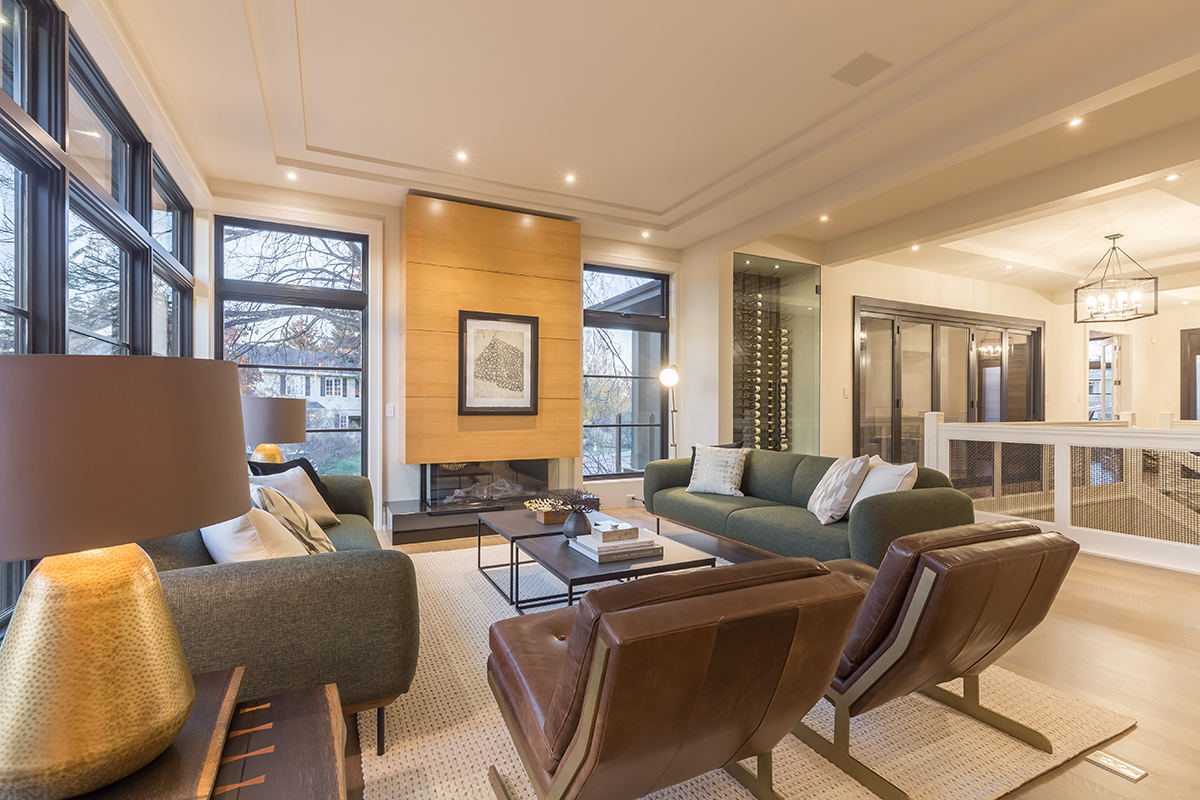 Varsity Estates 
From start to finish, through demolition, construction and completion, we were very impressed with the professionalism and friendliness of the Gallagher family and all of their trades. Gallaghers worked seamlessly with our architects and interior designer throughout the project. Their quality of the workmanship is first-class and we could not be happier with our new home.
– Mel and Meryl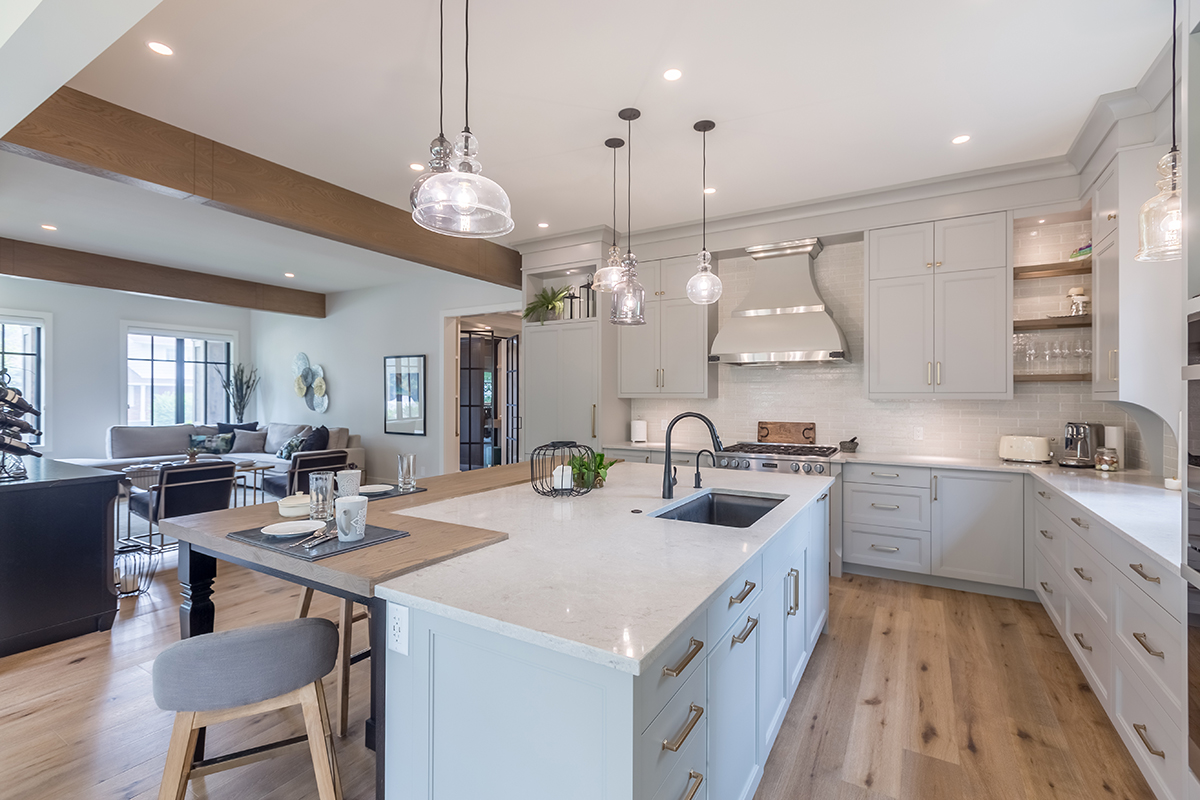 Springbank Rockyview
In 1996, starting out as a new family, we collaborated with Granville Homes to design and build our first home. Twenty‑five years later, as we looked to update, we were pleased to find their next generation in Gallaghers Homes. Clearly, the commitment to quality continues as many of the same companies and craftsmen still work with them. Of course, we did not anticipate a worldwide pandemic and, as a result, we delayed our start date by a year. Gallaghers Homes was flexible and adapted to a split in the plan where we completed some of the exterior work in 2020. The main renovation/renewal was completed this summer and exceeded our expectations.  Although the pandemic resulted in limited opportunity for in-person checks as we were out of province, we responded to emails, texts, FaceTime calls and received video 'walk throughs' regularly.  We agreed to a schedule and were able to move back into our 'new and improved' home on the promised date. We truly enjoyed working with Kelly and Tag, and their skilled and expert team. 
– Laurie and Grant Harms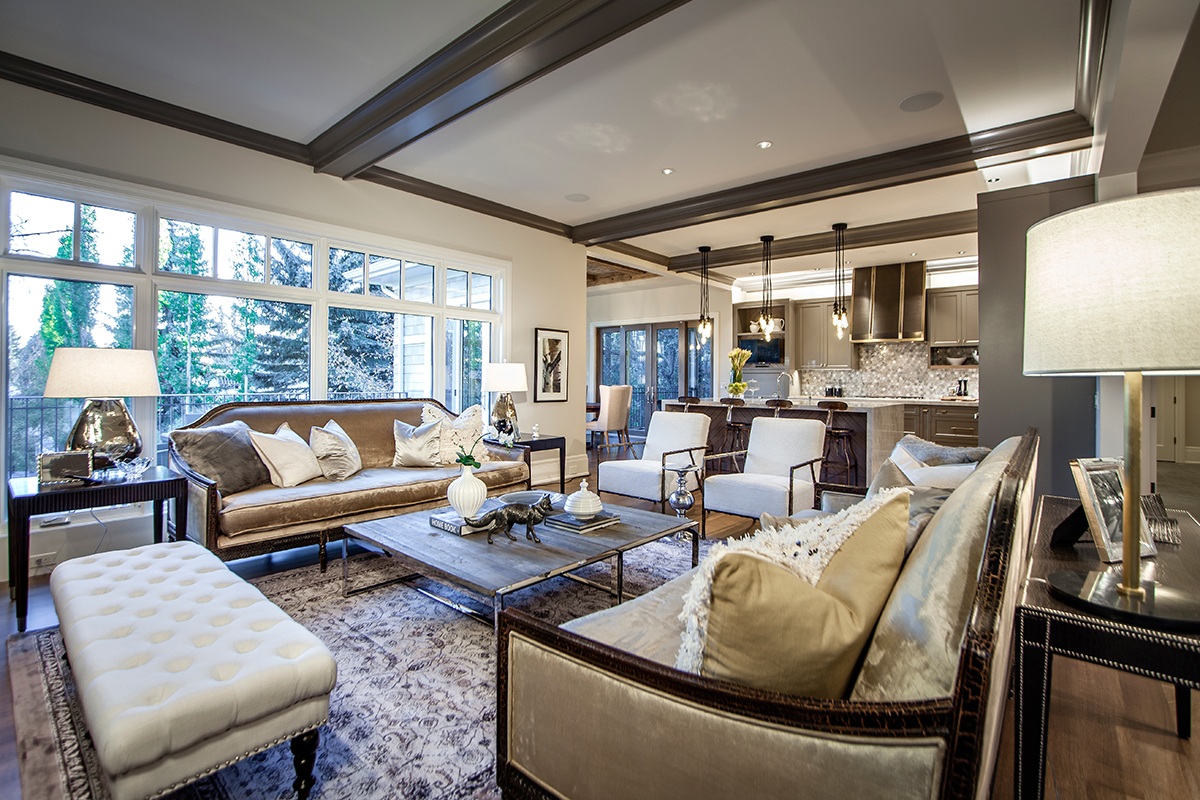 Aspen Estates 
Building a custom home is an inherently stressful process but Gallaghers Homes alleviated much of the stress through their approach. They worked to understand our ideas, needs and point of view. Their depth of knowledge and great working relationships with sub-contractors gave us the home we wanted.
In fact, we chose to build with Gallaghers Homes twice. The first time was building a home for our young, growing family. The second was ten years later as our children were entering their teenage years and we were wanting a different style and configuration of home in the same area of the city. Not only did Gallaghers Homes build us a beautiful, quality, long-lasting home, they also helped us secure the lot to build it on. 
Everyone who visits our home remarks on the quality of the finishings and expert craftsmanship that Gallaghers Homes have become known for. Our home is everything we hoped it would be and we thank Gallaghers Homes for making it happen.
– The Benards